Hear from happy website clients
They had my site live in less than a month.
I was most impressed with their ability to understand my ideas and immediately incorporate them into the design of the site, making the process easy and painless.
The website is awesome and the process was painless.
I was blown away by their initial presentation, hired them immediately, and never looked back. I trust Juris Digital to manage my online presence.
They did a wonderful job designing the website.
I hired Juris Digital to redesign my law firm's website and take care of SEO and digital advertising. All I can say is wow.
Answers
Law Firm Websites from Juris Digital
We're a team of marketers, developers, and designers building fast, beautiful, optimized websites for great lawyers and law firms nationwide. We know that most people conduct research online at some point during their search for an attorney.
Let's dive into the nitty-gritty and answer your specific law firm web design questions.
Start a quote
Call 855-593-6935
How much does a Juris Digital™ website cost?
How long does the website design process take?
What if I need content for my law firm website?
What makes Juris Digital™ websites better?
What's the best way to know if we're the right web design agency for you?
What should I know about Juris Digital's websites?
What's the next step to get started?
View All
Personal Injury
Larger Law Firms
Large Market Firms
Fully Custom Sites
Family Law
Business Law
Real Estate Law
Smaller Law Firms
Employment Law
Estate Planning
Criminal Defense
Small Market Firms
Custom Homepage Sites
Baird Mandalas Brockstedt Federico & Cardea, Llc
96/100 Page Speed Score
176% Organic Traffic
119% Conversions from Search
visit website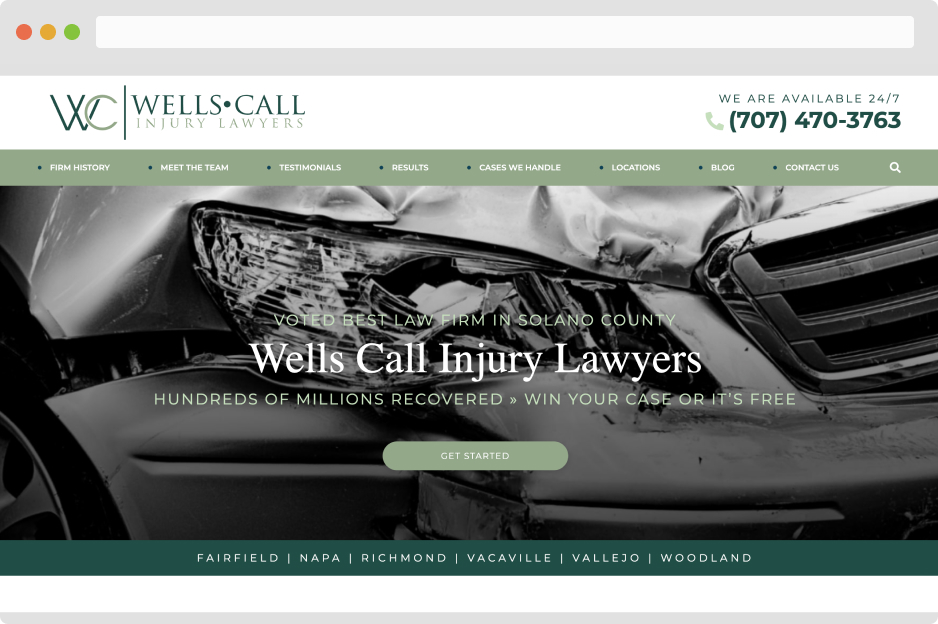 Thought Leadership
Web design insights from our award-winning blog.