Casey Meraz
Founder & CEO
Click to Learn More
Casey Meraz
Founder & CEO
Casey Meraz is an entrepreneur, SEO expert, investor, creator, husband, father, friend, and CEO of Juris Digital. Casey entered the legal marketing space way back in 2009 when he was working as director of marketing for The Reeves Law Group in Los Angeles. Before long, Casey's entrepreneurial spirit took over, and The Reeves Law Group went from being his employer to his client, as he formed Ethical SEO Consulting.
Under Casey's leadership, Ethical SEO grew from a one-client shop to a sustainable, profitable operation serving small businesses in various verticals, from home services to physicians, lawyers, e-commerce shops, and more.
Eventually, Ethical SEO Consulting morphed into Juris Digital. Casey's innovative strategies, industry-defining thought leadership, and prolific publishing have been essential to the success of Juris Digital and its clients. Read more about Casey here.
Notable Works & Appearances:
Host of Lawyer Mastermind Podcast
Matt Green
Chief Strategy Officer
Click to Learn More
Matt Green
Chief Strategy Officer
Matt Green is a husband, father, terrible golfer, and the co-founder of – and Chief Strategy Officer at – Juris Digital. Matt fell in love with SEO as a marketing channel immediately for two reasons:
It's inherently competitive. Who doesn't want to be ranked #1?
It's non-interruptive. SEO is the marketing channel for people who think TV ads and billboards make the world worse.
In 2011 Matt was hired by Casey to be a blog writer at Ethical SEO Consulting. Within a year, Matt was running the operations of the company, doing everything from hiring and managing employees to refining the company's services offerings, to closing new sales.
Around 2015 Matt and Casey decided that they could achieve their goals for the company while doing the most good by serving exclusively law firms. That's when Juris Digital was born (Matt came up with the name, for better or worse).
Over the last dozen years (time files!) Matt has established a reputation for being one the most effective legal marketers in the world. As the CSO at Juris Digital Matt sets the company's strategic direction, which includes – in no small part – the tactics it deploys in service of its client's goals.
Matt doesn't believe in silver bullets or short-term thinking. He believes that doing good work is its own reward – and that it happens to be the best path to long-term business success. He does his best to lead with empathy and compassion while helping to elevate the performance of those around him.
Matt is most passionate about the convergence of SEO with more traditional marketing concepts like branding, positioning, and content design. Matt is a content creator who deploys his skills in writing, curation, design, and UX – all wrapped up in his deep understanding of SEO – to keep pushing Juris Digital and its clients toward their goals.
Notable Works & Accomplishments:
Author of hundreds of blogs, articles, and pages on JurisDigital.com

Author of "How Proximity Impacts Law Firm Rankings in Google's Local Pack"

"This was one of the most insightful studies that came out in 2018 and totally changed how we analyzed our client's rankings moving forward." – Colan Nielsen, VP of Local Search at SterlingSky

Contributor to Blumenthals Local Seach Blog, Moz Blog, Search Engine Journal, Above the Law, Senior Attorney Match, and Local Marketing Institute

Matt has directly executed SEO campaigns for over 100 law firms, driving traffic, leads, and new business time after time.
Leann Pickard
Chief Operations Officer
Click to Learn More
Leann Pickard
Chief Operations Officer
Leann Pickard serves as Chief Operations Officer at Juris Digital. After joining Juris in 2016, Leann held several positions within the organization before becoming COO — this experience led her to become a dynamic, versatile, and charismatic leader, championing next-level digital marketing practices. Leann combines her technical knowledge, entrepreneurial thinking, and passion for leadership to scale up operational success.
Leveraging a truly collaborative spirit, she is charged with ensuring that law firms receive exceptional service, flexibility, humility, and a steadfast collaborative community working toward continual success in the online space. Her roots are seeded in growth. From a "wanna-be surfer" off the coast to starting and building foundational tactics for multiple businesses, Leann has evolved in the very best ways. Using support & guidance as a backdrop, she creates an environment amenable to a diverse team, driving success for each team member as they move through various seasons in their lives. Without a doubt, Leann enables them to bring their true, best selves to work.
Bobbi Kerlin
HR Manager
Click to Learn More
Bobbi Kerlin
HR Manager
Working in human resources, Bobbi Kerlin has been in the marketing world for the last decade. With a resume that ranges from public relations to project management, she understands the value of contributing to the success of a team.
She is dedicated to helping others, while not skimping on any of the details. She received her degree from Cedarville University where she graduated Summa Cum Laude. Bobbi loves staying active, spending time with family, and traveling. Oh, and a good cup of coffee too
Peter Kerlin
Director of Sales
Click to Learn More
Peter Kerlin
Director of Sales
Peter Kerlin has worked in the Digital Marketing world for over a decade with a vast resume from Sales, Client Success and Management to Project Management and beyond. At the core of Peter is his passion for relationships and his attention towards ensuring each client relationship has success.
Peter is married to his wife Bobbi and they have been blessed with two amazing boys and reside in the sunny state of North Carolina, where it rarely if ever snows, and he is great with that. Peter also considers himself a moderate "sneakerhead" with a growing collection that his wife doesn't understand.
Francesca Montenegro
In House Counsel
Click to Learn More
Francesca Montenegro
In House Counsel
Francesca E. Montenegro Esq. serves as In-House Counsel at Juris Digital. Prior to joining Juris, Francesca worked in private practice specializing in corporate taxation; commercial litigation including complex tort, premises liability and insurance defense; contract disputes; and insurance coverage. With her wealth of experience and a passion for navigating the complexities of the legal landscape, Francesca provides strategic legal guidance that empowers Juris to thrive in a dynamic business environment.
Francesca provides legal support and guidance in areas including contract management, risk mitigation, compliance, litigation management, and corporate governance.
Francesca is licensed in Arizona, California and Colorado as well as U.S. Tax Court.
Steve King
Director of Existing Growth
Click to Learn More
Steve King
Director of Existing Growth
Steve King is the Director of Existing Growth at Juris Digital. He started his career in internet marketing as a copywriter, but found himself diving deeper into marketing in short order. After discovering SEO and content marketing, he was hooked. Steve is a firm believer in delivering outstanding content and website optimization in order to drive visibility.
Steve is a seasoned marketer and has direct experience in the legal field as well. He understands that the most important result that digital marketing provides attorneys with are new signed cases and new clients based on their goals. His primary focuses at Juris Digital currently include developing strategies for new firms we're working worth and developing sustainable internal strategies and processes.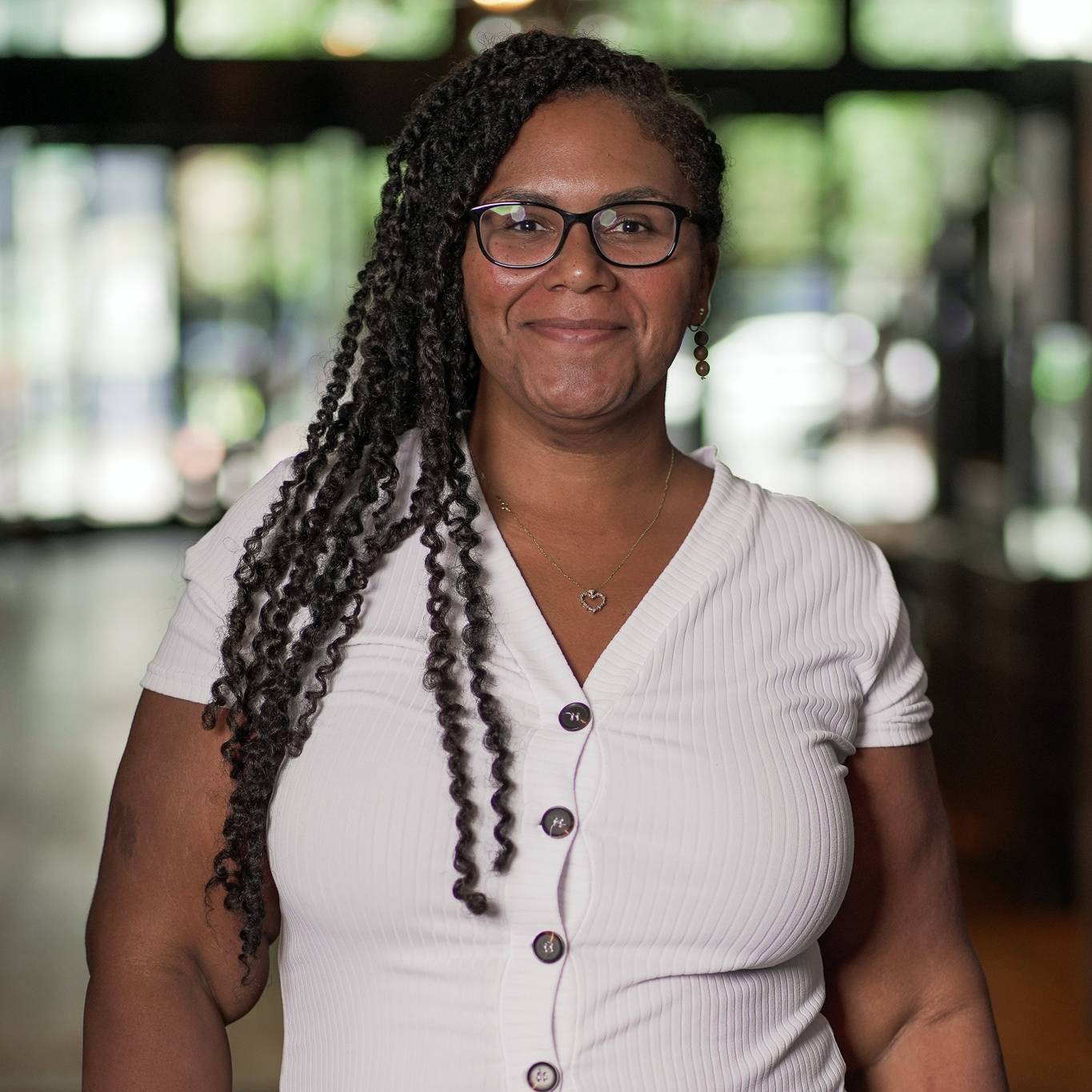 Maxine Harrison
Director of Content
Click to Learn More
Maxine Harrison
Director of Content
Maxine Harrison is the Director of Content for Juris Digital. "Max" is a purveyor of all things content, including writing, deployment, and ongoing optimization. She's worked directly with attorneys to establish their brand voices online, implement SEO best practices, and contour channel-specific content for maximum conversion and success. As a seasoned copywriter and marketing strategist, Max understands the pivotal impact that SEO and effective messaging have on the success of a brand.
Max brings over 15 years of content marketing experience to Juris Digital, promoting more efficient content throughput, quality, and diversification. Max has written dozens of articles covering tax and legal matters in the captive insurance industry and beyond.
Catherine Beeny
Director of Advertising
Click to Learn More
Catherine Beeny
Director of Advertising
Catherine Beeny is our Director of Advertising. She has a true passion for all things PPC. With a BA in English and MA in International Journalism, Catherine started her PPC career way back in 2002 when she began managing campaigns for an online financial company.    As a people person with a creative and analytical mind, Catherine found that she had a knack for figuring out how to create PPC campaigns that get results.  After years of helping countless companies in a variety of industries, Catherine still loves managing PPC accounts and geeking-out to the latest PPC trends.
Paul Kragthorpe
Director of Development
Click to Learn More
Paul Kragthorpe
Director of Development
Paul Kragthorpe is a Web Developer that isn't afraid to try new things when it comes to development. Mostly focused on WordPress, he makes sure all our client website needs are met and exceeded. Having worked with internet marketing agencies since 2011, he knows how important a well-developed website can be for a client's SEO needs.
An Air Force Veteran of 8.5 years, Paul enjoys spending his time with his family at the beach, playing games, and watching sporting events.
Mitch Cornell
SEO Account Executive
Click to Learn More
Mitch Cornell
SEO Account Executive
Mitch Cornell is an SEO Account Executive at Juris Digital. Mitch began his career in SEO as a digital marketing intern here at Juris Digital and has progressed quickly over the last 7 years.
Mitch has a bachelor's degree in marketing from the University of Colorado and plans to obtain a master's degree in the future. For now, he eats, drinks, and sleeps SEO in order to maximize results for his clients.
Steve Joseph
SEO Account Executive
Click to Learn More
Steve Joseph
SEO Account Executive
Steve Joseph has worked in or with law firms for over 15 years serving as a legal assistant, digital marketing director, and digital marketing vendor.  Steve has gained valuable digital marketing insight, knowledge, and experience working both with law firms  and law firm clients.  Steve brings a passion for results, collaboration, and excellent customer service to help the Juris Digital Team meet and exceed client goals.
Steve is married to his much better half Veronika and they currently live in beautiful San Diego, California where they enjoy long walks on the beach, hiking, running, and biking.  Steve also loves sports (especially basketball and football), music (in several languages), Netflix (Money Heist),  and is abnormally obsessed with jewelry.
Archana Johnsen
SEO Account Executive
Click to Learn More
Archana Johnsen
SEO Account Executive
Archana Johnsen has been involved in the world of Digital Marketing since 2005 and has worked with content marketing, affiliate marketing, email marketing, SEO and paid search. She is most passionate about SEO due to the enduring effect it has on a website. She enjoys the process of understanding a client's needs and thrives on the process of working with members of her team.
She considers herself a Global citizen, having lived and worked in five different countries and traveled to dozens more. Besides travel, she enjoys picking up bit of trivia on various topis, good food, and time with family and friends. Her life goals for the next few years include exploring her musical and athletic potential, but not simultaneously!
Rob Claybon
SEO Account Executive
Click to Learn More
Rob Claybon
SEO Account Executive
Rob Claybon began his career in banking, where he developed a foundation in data management. Rob left the banking world to pursue various business ventures related to freelance marketing for small businesses. During this time, he focused on performing all the technical digital and non-digital marketing functions such as SEO, Local SEO, SEM, Email Marketing, PPC Ads, Social Media, and Website Development. Interpreting your business objectives and data to make marketing decisions is what he excels at.
Rob currently resides in Colorado, where you can find him volunteering as a high-altitude mountaineering instructor, camping, fly fishing, off-roading, ice climbing, snowboarding, or hanging out in the city.
Sarah Doroff
Senior Account Manager
Click to Learn More
Sarah Doroff
Senior Account Manager
Shannon Travis
Account Manager
Click to Learn More
Shannon Travis
Account Manager
Shannon Travis first started SEO in 2012 and is currently an Account Manager. She has well over a decade of experience working in high-level client support and is passionate about delivering the best quality client experience possible. Shannon graduated Summa Cum Laude with her Bachelor of Business Administration as well as being awarded on the Chancellor's List for highest academic excellence. Shannon is a St. Louis native, but Colorado has been home for the last 20+ years. She currently resides in the south Denver metro area with her fiancé and children.
When not working, she enjoys hiking the Colorado mountains, camping, reading, digital design, baseball, concerts, and electronic music festivals.
Amanda Baca
Account Manager
Click to Learn More
Amanda Baca
Account Manager
Amanda Baca is an Account Manager with experience in the legal industry. While she's worn many hats throughout her work experience, account management has been her favorite. She is a born and raised Texan and still lives in Houston.
You can likely find her traveling to new places and trying new things when not working. Sitting still is not her specialty. She genuinely enjoys making new connections and is thrilled to be a part of such a great team here at Juris Digital, where she combines her professional skills and her true passion for providing excellent care for her clients.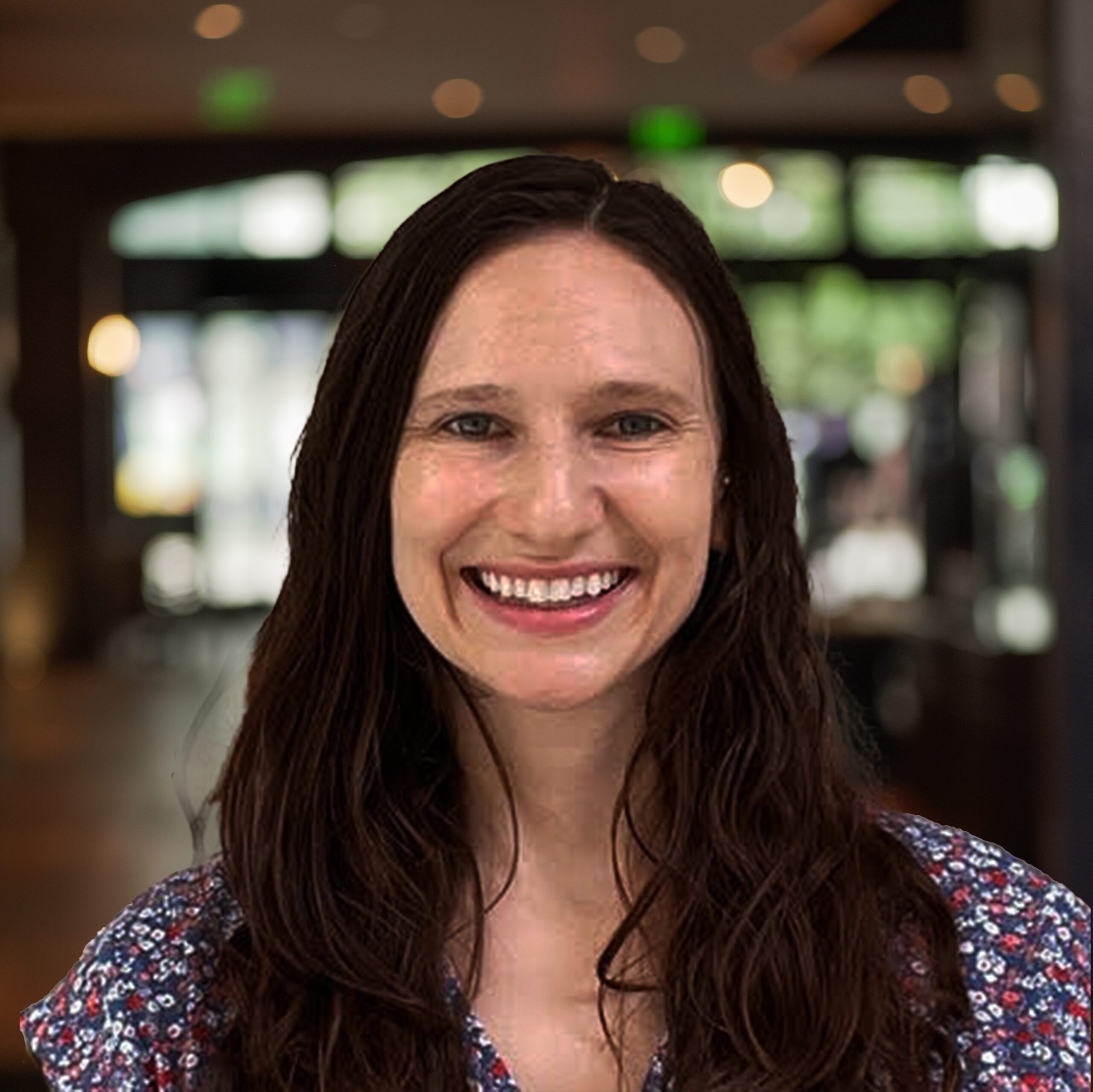 Lauren Gallardo
Account Manager
Click to Learn More
Lauren Gallardo
Account Manager
Lauren Gallardo/strong>, is an Account Manager at Juris Digital. After diving into the SEO world, she learned how utilizing the best project management practices has the power to supercharge an SEO campaign. She prioritizes meaningful communication in her approach to account management. Prior to her start in the digital marketing field, she worked in the legal industry.
Lauren happily resides in Honolulu, Hawaii. She enjoys watching sunset at the beach and spending time in her hammock.
Kyle Biner
Senior SEO Specialist
Click to Learn More
Kyle Biner
Senior SEO Specialist
Kyle Biner is a Senior SEO Specialist that recently graduated from the University of Boulder. He is thrilled at the opportunity to dive deep into SEO fundamentals and apply them through his work. He began a website passion project in early 2018 which ultimately drove him to change course and pursue a career in digital marketing.
Rhiannon Stratton
Senior SEO Specialist
Click to Learn More
Rhiannon Stratton
Senior SEO Specialist
Rhiannon Stratton is a Senior SEO Specialist at Juris Digital. She started her career in digital marketing as an intern for Juris after making a career switch in 2019 and has loved diving into the world of SEO and looks forward to honing her skills.
Rhiannon is originally from the Salem, Massachusetts area and enjoys a good spooky movie and all things fall season-related. Outside of work, you can usually find Rhiannon in an antique store, museum, or enjoying Colorado outdoors by hiking or spelunking.
Clint Kelly
SEO Specialist
Click to Learn More
Clint Kelly
SEO Specialist
Clint Kelly started his career in digital marketing in 2019 and leaned heavily into SEO, writing content and optimizing pages. Clint graduated from Liberty University in 2017 with a Bachelors in marketing.
Clint currently lives in North Carolina where you can find him working out, hiking, or fishing in his free time.
Sophia Brown
SEO Specialist
Click to Learn More
Sophia Brown
SEO Specialist
Sophia Brown is an SEO Specialist at Juris Digital. She started as an intern for Juris in 2021. She is always seeking new opportunities for growth and innovation in this ever-evolving field and is excited to see where her digital marketing career takes her. 
Sophia currently resides in Colorado. Outside of work she enjoys hiking, snowboarding, backpacking, and other outdoor activities.