Hear from attorney attorneys
The whole team at Juris Digital has been amazing!
They are always flexible and anytime we want to try something new they have fresh ideas to help make it happen.
I cannot say enough great things about Juris Digital.
I know that my legal goals will be met with their assistance as I am already seeing the fruit of their efforts.
I have worked with this company for years.
They are consistently responsive and professional and great at driving traffic to our website. Highly recommended.
Answers
PPC Ads with Juris Digital
Pay-per-click (PPC) is a form of digital advertising wherein advertisers pay each time the website that they are promoting receives a click. The most common platform for advertising using a PPC model is Google Ads.
Google Ads allows law firms to bid on the keywords that people search when they're in need of the firm's services. Adwords is not a simple platform by any means, and if campaigns are conducted without an effective strategy and proper oversight, the advertiser can be exposed to major losses, at worst, and a weak return on investment, at best.
Start a quote
Call 855-593-6935
What Will You Do to Maximize My PPC Spend?
What are the Advantages PPC with Juris Digital?
Is there a minimum that I must spend?
What is your fee for PPC management?
Do you track the leads that PPC generates?
How do I get started with Juris Digital's PPC services?
View All
Personal Injury
Larger Law Firms
Large Market Firms
Fully Custom Sites
Family Law
Business Law
Real Estate Law
Smaller Law Firms
Employment Law
Estate Planning
Criminal Defense
Small Market Firms
Custom Homepage Sites
Baird Mandalas Brockstedt Federico & Cardea, Llc
96/100 Page Speed Score
176% Organic Traffic
119% Conversions from Search
visit website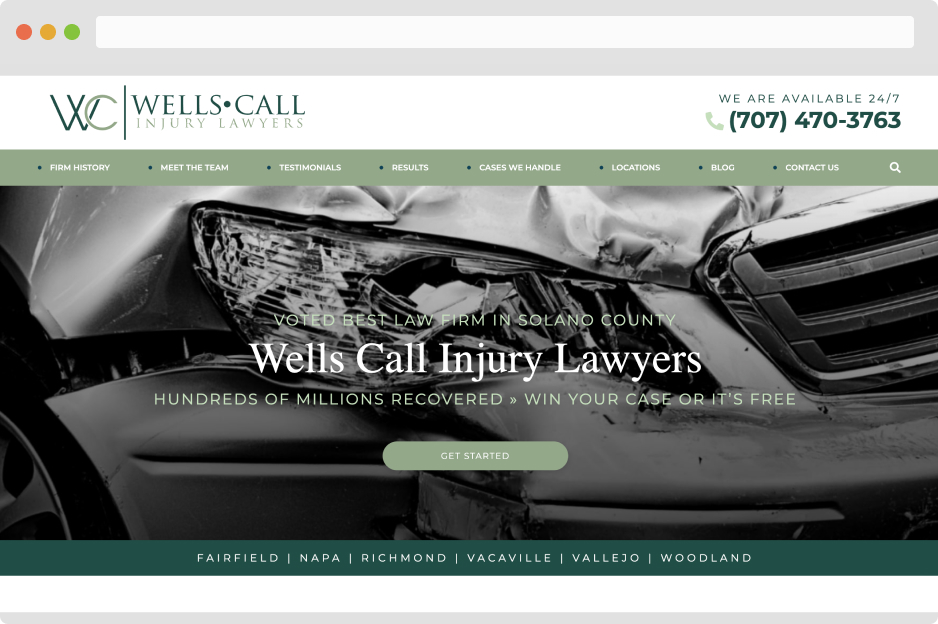 THOUGHT LEADERSHIP
PPC insights from our award-winning blog
Looking to learn more about whether pay-per-click advertising might benefit your firm? Browse the posts below.