Hear from Happy Attorneys
These are people I want to do business with
I felt like these guys are not selling me on something that's unrealistic, they've set reasonable goals. They have a plan to get there.
I trust their judgment and strategies.
For years, Juris Digital has been a trusted marketing partner. I recommend them for any lawyer seeking to invest in a long-term digital strategy.
Juris Digital is our law firm's secret weapon.
We're getting more and better cases and we've been thrilled with the level of accountability and personal service that we receive. I highly recommend them.
Answers
Law Firm SEO with Juris Digital
Our prospective new clients sometimes say that they need more time to make their decision. In these cases, we usually find that a lack of time isn't the real issue. Instead, it's a lack of information that prevents them from making their decision.
So what we've tried to do here is arm you with all of the information you need to decide whether we are the right SEO partner for your law firm. Below you'll find written answers to the most common questions that we are asked by potential new clients.
Start a quote
Call 855-593-6935
What Is SEO for Law Firms and How Does It Help?
Why Should I Choose Juris Digital as My SEO Partner?
How Long Will It Take for My Firm to See Results From SEO?
How Much Will Law Firm SEO Services With Juris Digital Cost?
If I Invest in SEO With Juris Digital, Will I Be Locked Into a Contract?
Can I Keep My Current Website?
Will You Work With My Competitors?
How Much Content Will You Produce for My Website?
What Does My Monthly Fee Pay For?
Will My Website's Performance and Keyword Rankings Suffer if I Redesign My Website?
Can I Rank and Get Results in Locations Where I Don't Have a Physical Office?
How Will You Report on the Progress of My SEO Campaign?
View All
Personal Injury
Larger Law Firms
Large Market Firms
Fully Custom Sites
Family Law
Business Law
Real Estate Law
Smaller Law Firms
Employment Law
Estate Planning
Criminal Defense
Small Market Firms
Custom Homepage Sites
Baird Mandalas Brockstedt Federico & Cardea, Llc
96/100 Page Speed Score
176% Organic Traffic
119% Conversions from Search
visit website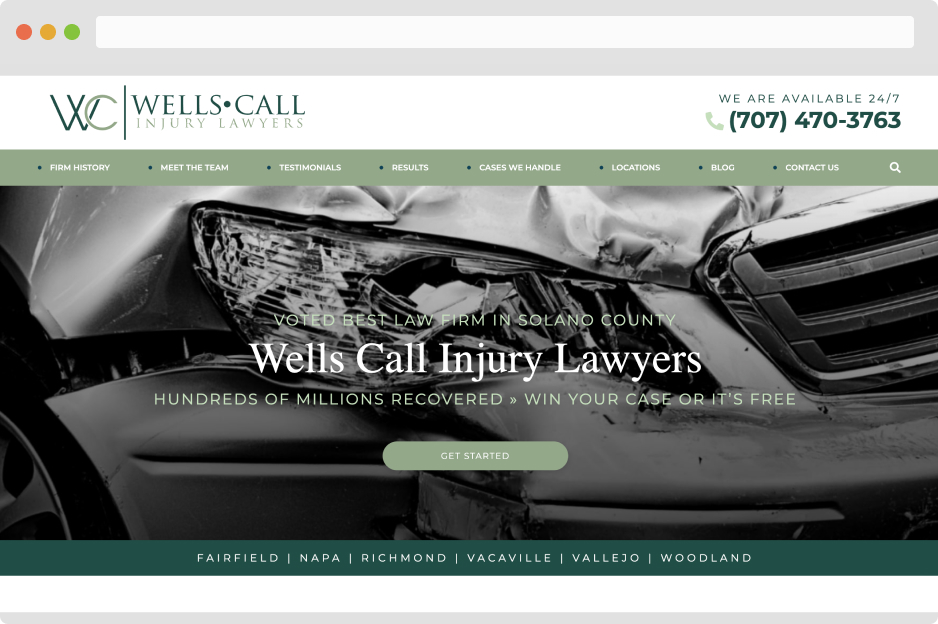 Thought Leadership
SEO insights from our award-winning blog.
From the time of our founding we have always published prolifically about our work. The posts below will help you understand how we think about SEO, how we've evolved over time, and how we're succeeding for our clients today.